OVERVIEW OF MUSTARD AT MINN-DAK
Minn-Dak Growers Ltd. owns and operates one of the most automated mustard mills in the world. We contract our mustard production directly with farmers. This helps ensure that we have a high quality product entering our processing facilities.
Minn-Dak has been a contractor, processor, and supplier of mustard ingredients for over 20 years. Our commitment to mustard has allowed us to expand this enterprise to serve customers in the United States and throughout the world.
MUSTARD AS A CROP
Mustard is a cool season broadleaf crop that is produced in North Dakota, Minnesota, Montana, and other northern tier states. The bright yellow flowers look a lot like canola when in full bloom. Mustard is a popular crop in crop rotations, since it enhances yields of wheat and barley, and breaks disease cycles in cereal grains.
Minn-Dak has considerable knowledge in mustard production practices. We work closely with our contract growers in planting, pest management, and harvest timing. This helps them raise a crop that is agronomically viable and economically profitable.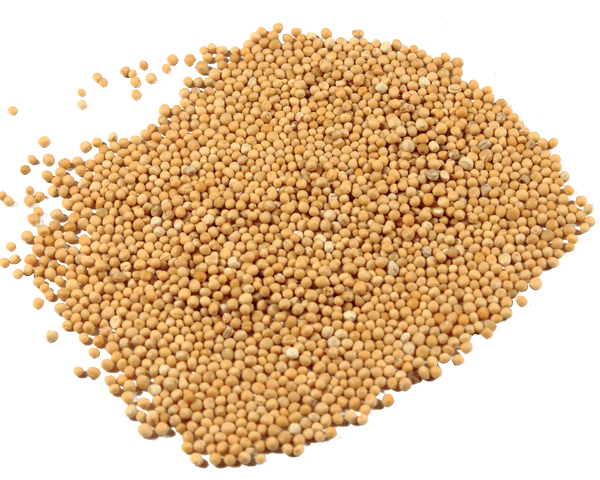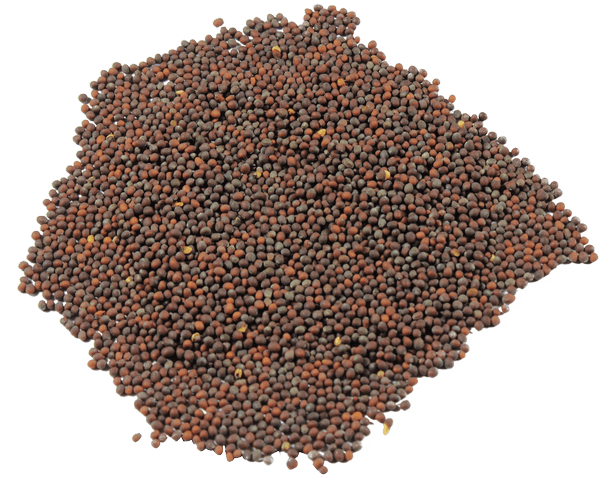 Mustard Seed
---
Yellow, Brown, and Oriental.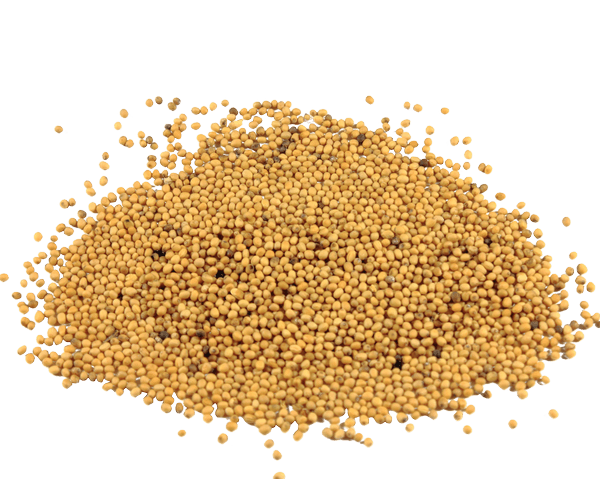 Ground Mustard
---
Different grades available (GM1, GM2, GM3, and GM4).
Mustard Bran
---
Flour made of bran
Individual Mustard Flour
---
Fine granulation of mustard seed (any type).
Blended Mustard Flour
---
Desired combination of yellow, and oriental mustards for specific usage.
Deheated Ground Mustard
---
Myrosinase enzyme is inactivated by a controlled process, which helps retain the desirable characteristics of yellow mustard. This allows using functional properties of mustard without the development of characteristic mustard flavor in many food systems.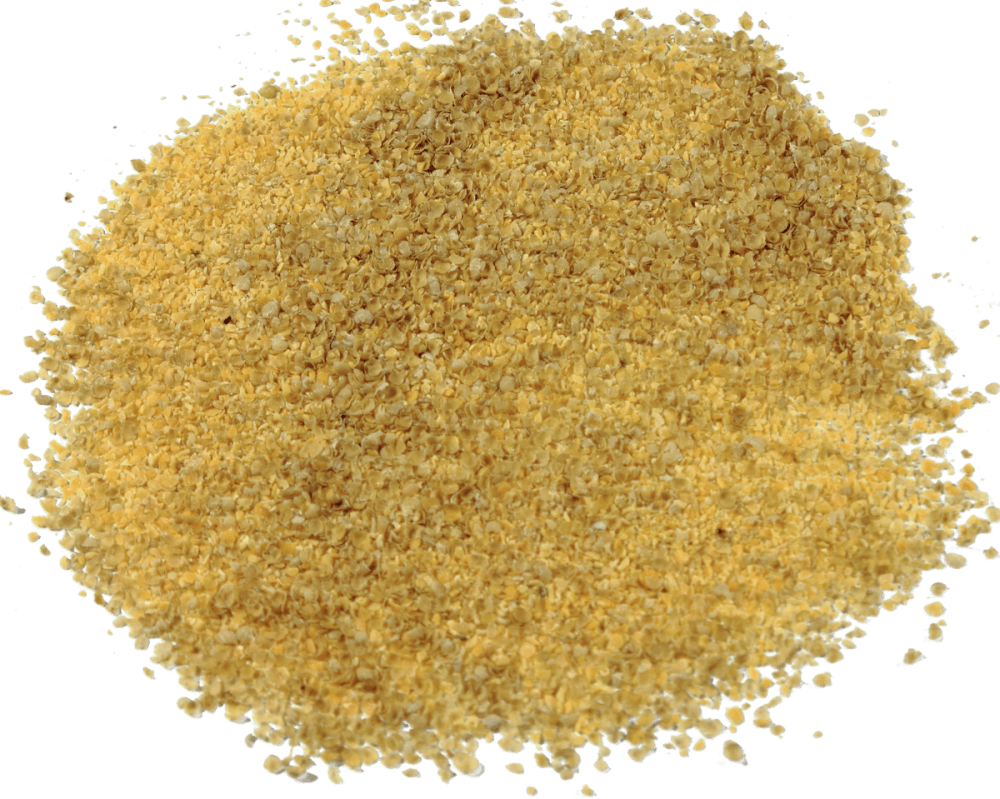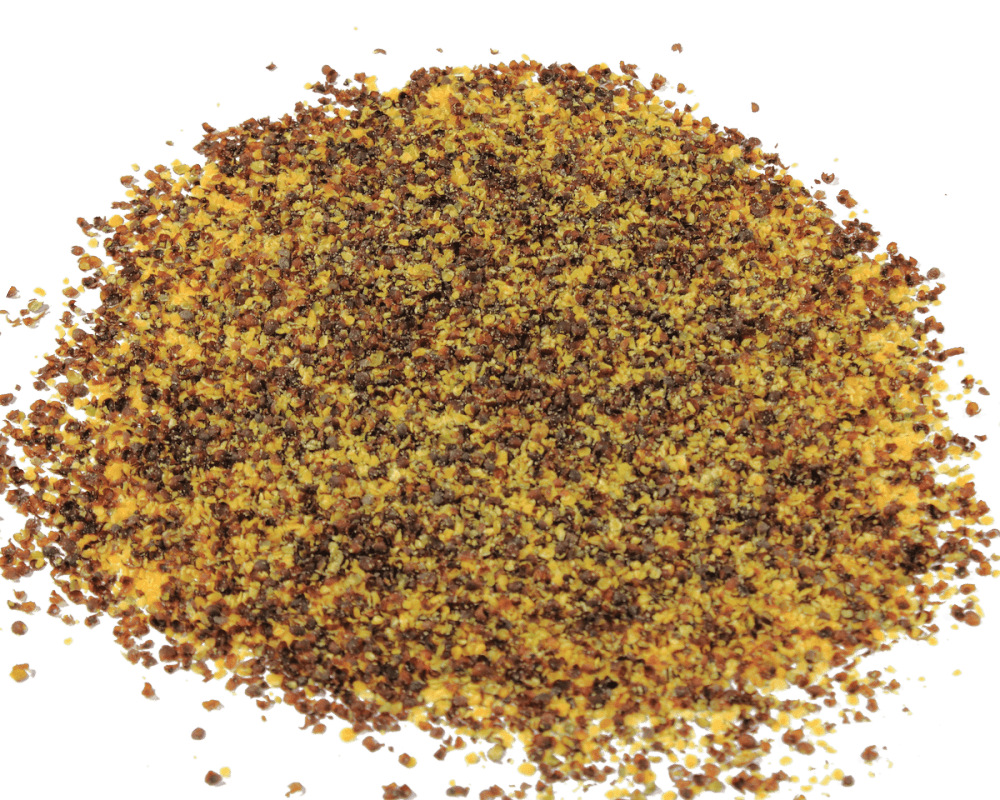 Technical Product Information
MUSTARD NUTRITIONAL, FLAVOR, & FUNCTIONAL CHARACTERISTICS
Nutritional
Mustard is a nutritious food containing 28% to 36% protein. Mustard does not contain antigrowth factors like those found in soybeans or the antithyroid compound common to related spices. Its higher protein content is of particular interest when applied to processed meats. The vegetable oil of mustard is nutritionally similar to other oils and makes up 28% to 36% of the seed. Tocopherols present in mustard help to protect the oil from rancidity, thus contributing to a long shelf life. Erucic acid is a significant component of mustard oil.
Nutritional contributions from mustard vary by product. But when evaluating the higher levels of antioxidants found naturally in mustard, the applications of processed dry mustards are seemingly endless. Full nutritional analyses for mustard ingredients are available through Minn-Dak Growers Ltd.
Flavor
Mustard is widely known for its sharp flavor. This characteristic flavor is an essential component of many dressings and sauces worldwide. Unlike other "hot" flavors, the flavor profile of mustard does not linger. Rather it presents itself quickly, dissipates, and leaves little or no after-taste.
Mustard oils are the characteristic flavor components of whole seed, ground mustard, and mustard flour. The essential oil in mustard inhibits the growth of certain yeasts, molds, and bacteria enabling mustard to function as a natural preservative.
Functional Characteristics
In addition to its flavoring and nutritional values, mustard offers rather unique functional properties. Mustard is used as an emulsifier, a water-binding agent, and for texture control in many foods. In mayonnaise, mustard flour stabilizes oil-in-water emulsions while in meat products ground mustard acts as a binding agent which allows for easier slicing.
Mustard absorbs liquid in foods including fat and vegetable oils at rates of 1.5 times its weight in salad oil and 2 times its weight in water. This liquid control prevents undesirable separation and aids in product consistency.
Mustard is comprised primarily of protein and fat. Mustard bran contains approximately 25% complex polysaccharide, composed largely of water-soluble gums (arabinogalactan, which is a mucilagenous substance).
Mustard can be listed as a spice or as mustard on ingredient declarations according to the Federal Food, Drug, and Cosmetic Act. This is allowed as long as the food(s) will normally contain spices or spice blends.
DEHEATED MUSTARD
The characteristic mustard flavor is developed in the presence of water through the action of the myrosinase enzyme system. The myrosinase enzyme system releases an isothiocyanate, which in turn creates the sharp flavor of mustard. There are two types of isothiocyanates found in mustard. The volatile type is found in brown and oriental mustard and a non-volatile type is found in yellow mustard.
The limiting factor in the use of mustard in food systems has been its typical "heat", or spicy flavor development. With deheated mustard, the myrosinase enzyme is inactivated during a controlled process. This results in a bland flavored product which retains the desired functional characteristics of conventional mustard.
Deheated ground mustard (D/GMSF) is a bland flavored product. The inactivation of the myrosinase enzyme interrupts the development of the inherent isothiocyanates. With the essential oil lacking, the result is a product with functional characteristics of conventional mustard without the typical sharp flavor.
Myrosinase inactivation allows food processors to take advantage of the natural functional properties without the development of the characteristic mustard flavor. The advantages and applications for deheated mustard in food systems include:
Oil in water emulsifier
Absorbing liquids (including oil)
Prevent separation
Prevent syneresis
Flavor enhancer
Increase water and fat binding capacity
Cost reduction
Label simplification
Cholesterol free
Improve color and stability
Natural antioxidant
Replacement of tomato solids
Improve viscosity
Deheated mustard is a natural source of cold water soluble gums, protein and oil which functions as a thickener, stabilizer, emulsifier and antioxidant.
Mustard Application As Food Ingredients
Whole Seed Mustard
Used in pickle products and relishes. It offers an attractive décor, flavor, and texture.
Ground Mustard
Ground mustard is a component of many food ingredients because of its high protein, flavor enhancement, thickening, emulsifying and water absorption capabilities. It is used in various sauces, spices and condiments. With a coarse feel, ground yellow mustard is a very popular ingredient of dry seasoning and spice blenders.
Mustard Flour
Minn-Dak has the ability to blend yellow, oriental, and brown mustard to exact volatile oil specifications. Mustard flour is used worldwide as an ingredient in mayonnaise, salad dressings, salad creams, batters and coatings. It is unique to use mustard as an ingredient of quiche.
Minn-Dak Growers Ltd.
4034 40th Ave. N.
P.O. Box 13276
Grand Forks, ND 58208-3276 USA Contact Us
Phone:          (701) 746-7453
Fax:                (701) 780-9050
E-mail:   info@minndak.com

Office and Receiving Hours:
7:30AM - 4:00PM M-F